Veterans United Home Loans Amphitheater | Virginia Beach, Virginia
The sandy beaches of Virginia are about to get Rocked! 311's 50 dates in 50 states for their 30th anniversary may have been sidelined, hell we were all sidelined, but no fear, the world kept turning, and new things arise from the ashes… 311 bring you Live From The Ride Tour, coming to Veterans United Home Loans Amphitheater on Thursday, September 2nd 2021 with special guests Iration and Iya Terra! Grab your tickets right now for one of the biggest tours across the brand-new America, we will not lie down, we will not go quietly into the night, we will Rock!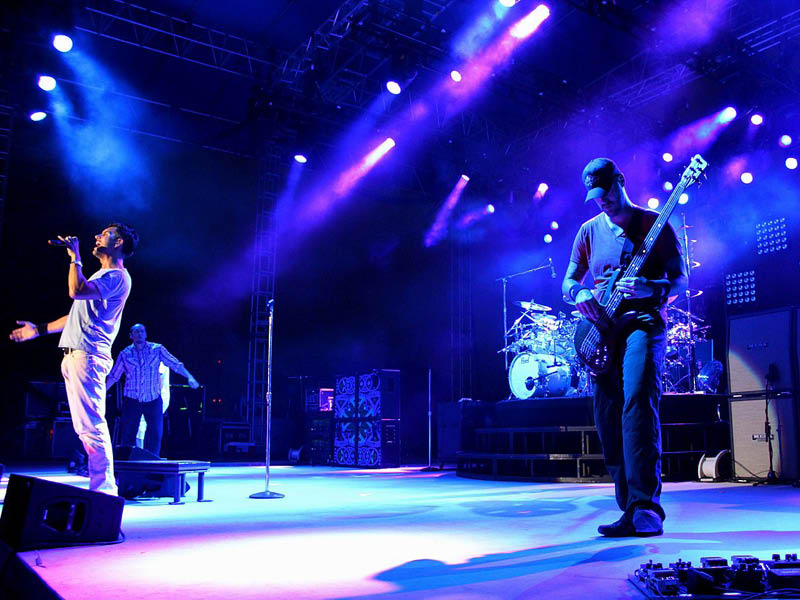 311, say it with me, three eleven! They are singer and guitarist Nick Hexum, lead guitarist Jim Watson, before being replaced by Tim Mahoney, bass player Aaron "P-Nut" Wills, and drummer Chad Sexton, later joined by Doug "SA" Martinez to sing and spin turntables for 311's later albums. When asked in an interview with PRS Guitars, on March 11, 2020 (311 Day), if 311 were planning to make a new live album to follow-up Voyager, guitarist Tim Mahoney said, "This year is all about playing live and celebrating 30 years. Although we do have a few blocks of time set aside for new music writing and recording, the soonest for any new release would be 2021." Now, obviously that 30-year anniversary tour, with Incubus, never went ahead, and we are all wondering what 311 did with all that spare time they had, could we be getting some brand-new music on this tour? Time will tell good people.
Iration has been touring nationally since 2008, performing at festivals nationwide from Lollapalooza to Sunfest and Hangout, closing stages at festivals like Bottlerock and Outside Lands. The Hawaiian-bred musicians look forward to spreading their original sound and 'Aloha spirit' all the while never forgetting to get a surf in when possible. Their seventh full-length album, Coastin', is about being thankful for the moments that we have, will release to the world July 10, 2020. So, definitely something new coming from Iration on this tour.