Veterans United Home Loans Amphitheater | Virginia Beach, Virginia
The long-awaited Banshee Season Tour 2023 by Counting Crows has finally arrived. While every stop on the 56-city tour will be a highlight in its own right, the performance at the Veterans United Home Loans Amphitheater on July 28, 2023, will truly be the standout and something you will vividly recall for a very long time to come. Dashboard Confessional, a special guest, will also be performing, so there's that to be excited about as well. The demand for tickets is through the roof, so if you want to go, you better act fast on our site by clicking the "Get Tickets" button right now.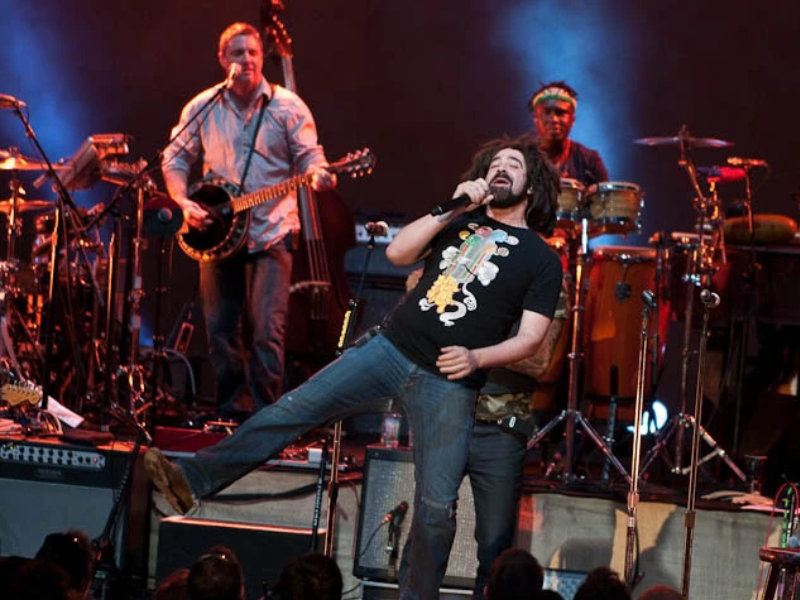 Adam Duritz on vocals, Jim Bogios hitting the drums, Charlie Gillingham stroking the keyboards, David Immerglück, David Bryson, Dan Vickrey strumming the guitar, and Millard Powers playing the bass round out Counting Crows.
The group's deep sentimentality and multifaceted arrangements have excited fans all over the world, earning them several Grammy and Academy Award nominations. Counting Crows are widely regarded as one of the best live rock bands in the world after earning widespread attention with their multi-platinum 1993 debut album, "August and Everything After." Since then, they have released six more studio albums and sold over twenty million records around the world.
To many, the early 2000s were all about Dashboard Confessional, a band whose acoustic sound and lyrics about heartbreak and loss made them household names. Chris Carrabba, the band's lead singer and songwriter, has been lauded for the band's "raw and honest" approach to songwriting, which has resulted in the release of seven studio albums.
Hits like "Accidentally in Love" and "Mr. Jones" have launched Counting Crows as a mainstay of alternative rock, while Dashboard Confessional's "Hands Down" and "Screaming Infidelities" have established them as one of the most important emo bands of the 2000s.
Tickets are selling out fast, so if you want to go (and trust us, you really do!), you should buy them now.