Veterans United Home Loans Amphitheater | Virginia Beach, Virginia
Be at the Veterans United Home Loans Amphitheater on Saturday the 23rd of July 2022 to join the Dave Matthews Band for a night full of legendary music. Tickets are on sale, so get yours now. The Dave Matthews Band are renowned for their epic live jamming, each time their sets and songs a little different and with amazing songs such as '#41' and 'Crash Into Me' you don't want miss out on your chance to experience them for yourself. Book your tickets NOW for the 23rd of July at the Veterans United Home Loans Amphitheater before your chance is gone.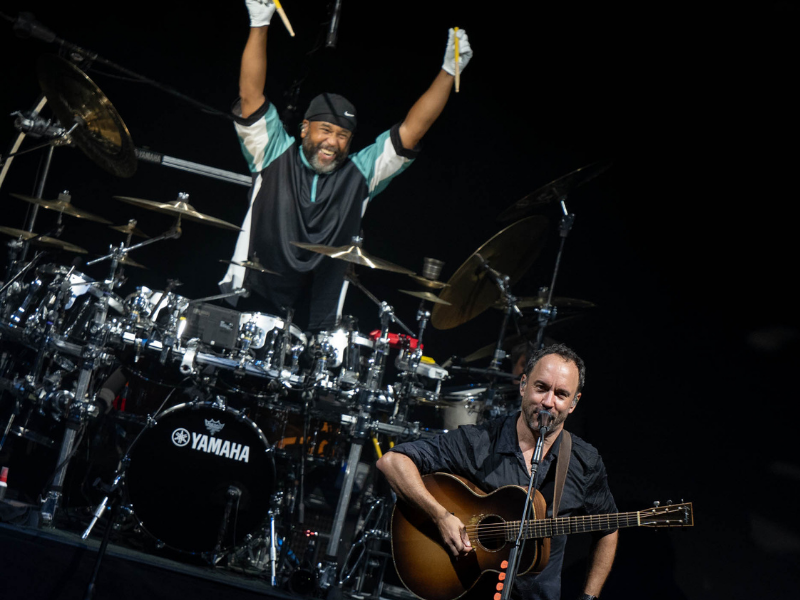 The Dave Matthews band originated in Charlottesville, Virginia, USA in the early 90's. South-African vocalist and guitarist, Dave Matthews, created the band and drew on the talent of several Virginia-based musicians, such as the legendary Leroi Moore, Boyd Tinsley and Stefan Lessard. The band toured, focusing their attention on their live playing and jamming, creating a quick, strong word-of-mouth hype, mainly playing at college campuses. In 1993 they released their first album, 'Remember Two Things', independently and was recorded live at The Muse Music Club on Nantucket Island. The album debuted as the highest independent entry on The College Charts and has since been certified Platinum. DMB has released 21 albums, creating a huge catalogue of sounds and tunes that still strike listeners. Their latest release was in 2018 and titled 'Come Tomorrow'. DMB have a huge fan base, their albums successful and popular, but it is their live performances as a group that continuously ensnare listeners. Each time the band play a set they have the ability and chemistry to allow the music to flow with the mood and audience, their jamming single and unique to that time and place. Make sure you experience this for yourself, a once-in-a-lifetime set, and book your tickets to see DMB live.