Veterans United Home Loans Amphitheater | Virginia Beach, Virginia
Classic rock and metal fans, get ready for some big news!! The iconic Deep Purple and the legendary Judas Priest are teaming up for a huge co-headlining North American tour, coming to the Veterans United Home Loans Amphitheater on Saturday 8th September 2018! No fan can afford to miss it – get your Deep Purple and Judas Priest tickets today!!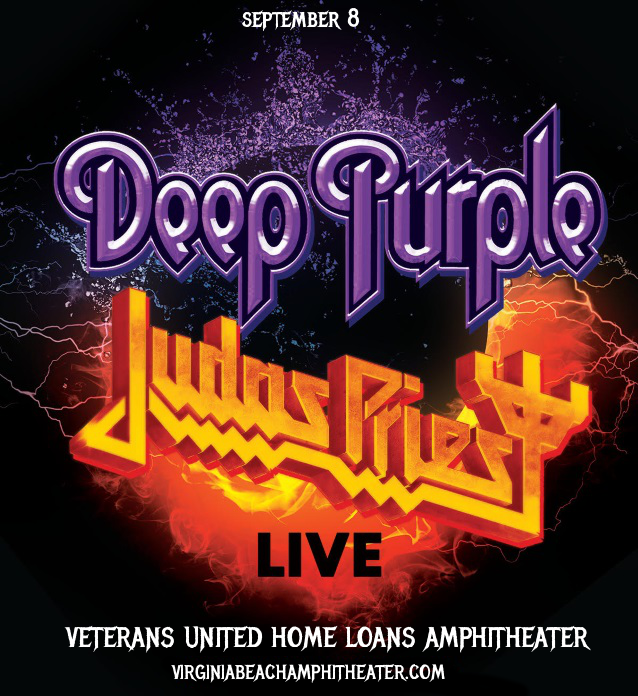 Judas Priest's appearance comes hot off the release of their incredible 18th studio album, "Firepower". Their first new work produced by Tom Allom since 1988, the album soared to the top 5 of the Billboard 200, becoming the band's highest-ranking release ever!! In an interview, bassist Ian Hill discussed his thoughts for the reasons behind the band's unexpected modern success. "I think it's because we try and keep current. With every album and tour cycle, we try and take a step forward. I mean, we're still learning things every day, basically, and we, like I say, try and improve with each cycle, and I think it's kept us current and relevant."
Sounds legitimate – Judas Priest must have something special going for them to have achieved such a revered place in the history of rock and metal in the first place. With their operatic vocalist Rob Halford's distinctive high style and K.K Downing and Glenn Tipton's twin guitar sound, Judas established themselves as a force in the 80s that would go on to influence just about every metal band since.
Get ready to experience that legacy for yourself – have you got your tickets yet??