Veterans United Home Loans Amphitheater | Virginia Beach, Virginia
The Foo Fighters are finally ready to hit the road after enduring one of the most challenging years that a rock band can go through. On this particular leg of the tour, the band will be performing at the Veterans United Home Loans Amphitheater on Tuesday, September 19th, 2023 alongside special guests the Breeders. Come on down, buy some tickets, and let the world know that We Are Still Here! By shouting it out, as loud as you can. The eleventh studio album by Foo Fighters, titled But Here We Are, is scheduled to be released in June of this year, which means that you have plenty of time to acquire a copy and find out where the serious head bangs fall! Plus, as an added special bonus, you get to sing along to some brand-new music as well!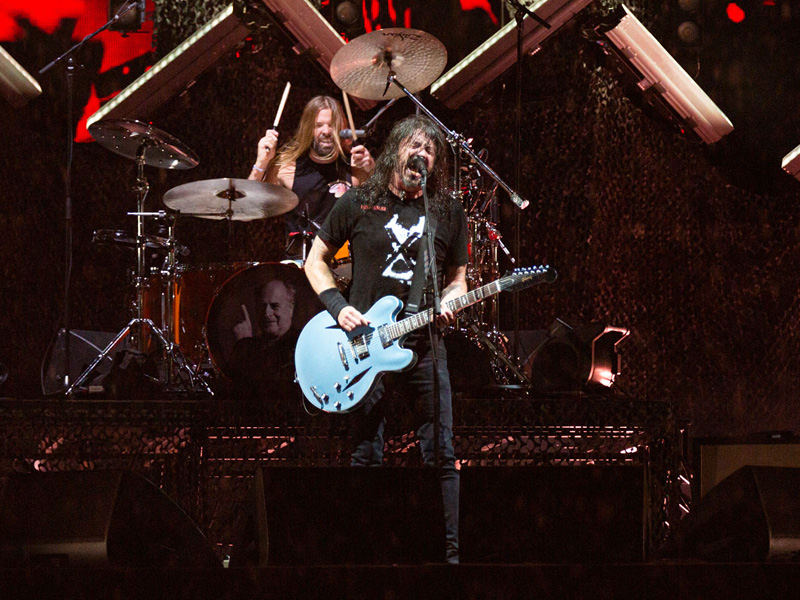 After teasing their return to new music and arranging up headlining festival gigs, Foo Fighters have announced that their new album, But Here We Are, the band's first album after the death of drummer Taylor Hawkins, has been announced, and it's coming soon. The announcement comes after the band teased their return to new music and lined up headlining festival appearances. It is not yet known who played drums during the tracking sessions for the album, or who will be behind the kit for the band's upcoming live shows in this calendar year.
In a statement that was made public earlier in May by the multi-Grammy winning rock band, But Here We Are, the group's 11th studio album, was referred to as "a brutally honest and emotionally raw response to everything Foo Fighters endured over the last year." It was "the sound of brothers finding refuge in the music that brought them together in the first place 28 years ago." The album, which contains 10 tracks, will be released on June 2. This month also saw the online release of the album's lead single, "Rescued," which provides a glimpse of their upcoming, bittersweet comeback. Dave Grohl, the lead singer for the band, belts out during the song, "We're all free to some degree/To dance under the lights, I'm just waiting to be rescued/Bring me back to life."
"As we say goodbye to the most difficult and tragic year that our band has ever known, we are reminded of how thankful we are for the people that we love and cherish most, and for the loved ones who are no longer with us," the band said in December. "Foo Fighters were formed 27 years ago to represent the healing power of music and a continuation of life. And for the past 27 years our fans have built a worldwide community, a devoted support system that has helped us all get through the darkest of times together. A place to share our joy and our pain, our hopes and fears, and to join in a chorus of life together through music. Without Taylor, we never would have become the band that we were–and without Taylor, we know that we're going to be a different band going forward, we also know that you, the fans, meant as much to Taylor as he meant to you. And we know that when we see you again–and we will soon–he'll be there in spirit with all of us every night."