Veterans United Home Loans Amphitheater | Virginia Beach, Virginia
If you love Hootie & The Blowfish – then whatever you do, don't miss out on this concert!! That's right, the iconic band that shook up the sound of the 90s have returned after 10 years away from the public eye. With support from the Barenaked Ladies, Hootie And The Blowfish bring the Group Therapy tour to the Veterans United Home Loans Amphitheater on Thursday 30th May 2019! This could be your only chance to relive all the classic sounds LIVE – make sure you get your tickets quick while they last!!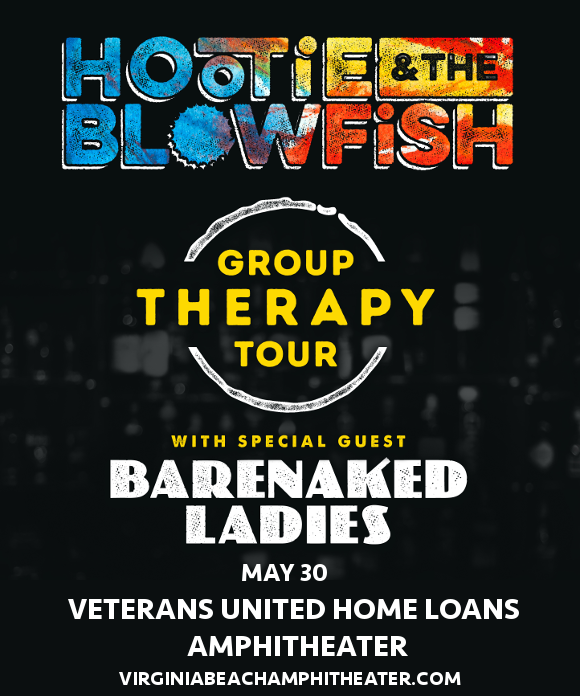 Hootie And The Blowfish are best known for their 1994 debut album, "Cracked Rear View," the 25th anniversary of which they're celebrating with their 2019 tour. "Cracked Rear View," was a breakout success for the band, selling millions of copies in its first week and to date remaining the 19th most-sold album in all of the US!!
After a whole decade off the road, it might seem like a lot must have changed for Hootie And The Blowfish. But the band are confident that this run of shows will be just like old times. "When the four of us get back together, we fall into the same dynamic of the band that's always there," said lead singer Darius Rucker, now also a highly successful country star. We've been a band for pretty much 30 years now. We're just older now. There's a lot less alcohol."
What are you waiting for?? Get your tickets to see Hootie And The Blowfish today!!