Veterans United Home Loans Amphitheater | Virginia Beach, Virginia
Legendary artist Jimmy Buffett comes to Veterans United Home Loans Amphitheater on Thursday 28th April 2022 as part of his Life on the flip side redux tour 2022. Buffet has been performing for over five decades now, and along with his band, The Coral Reefer band, he has produced countless hits over time. His hardcore fans, also known as the parrotheads, would be expecting a stellar performance at the United Home Loans Amphitheatre on 28th April. Buffet has hinted at playing tunes from his two 2020 albums, "Life on the Flipside", and "Songs You Don't Know By Heart". The latter is a collection of fan-favorite acoustic songs that gained lesser recognition over time. If you want to catch the legendary Jimmy Buffet live in concert, make sure you get your tickets right now before they are sold out!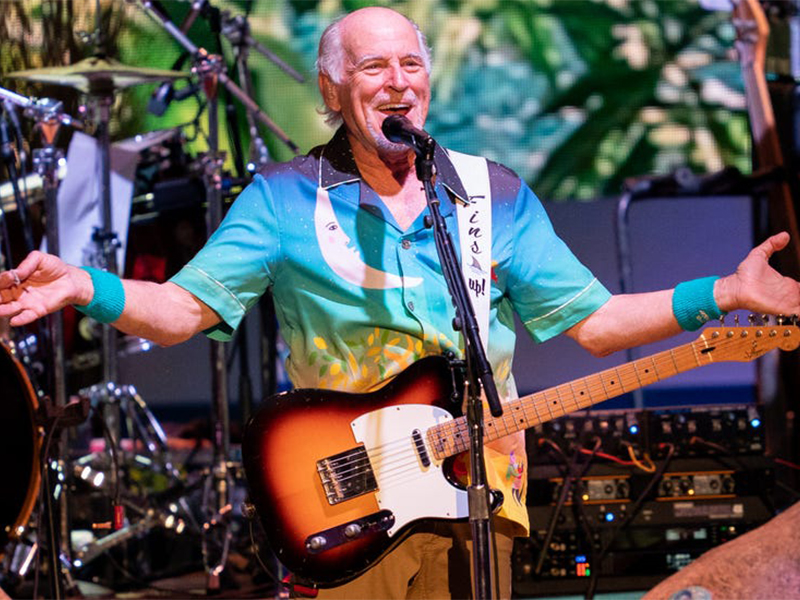 Parrotheads can rejoice as their favorite rock artist, Jimmy Buffet is set to perform live once again! Buffet's music reflects the island escapism lifestyle, which provides fans with the opportunity to enjoy music and stop worrying about other things for a while. He is not just a musician but also an actor, singer-songwriter, author, and businessman.
Jimmy Buffet began his music career in the 1960s as a country artist. He released his debut album, Down to Earth, in 1970. In 1977, Buffet released, "Margaritaville" which became an instant hit and received widespread commercial success. Even today, his hardcore fans long to hear the track every time he performs life. Margaritaville is also ranked 234th on the RIAA's list of Songs of the Century. The artist also owns the Margaritaville Café, themed on the hit song.
Buffet labeled his music as "drunken Caribbean rock n roll" while critics labeled his style "Gulf and Western". His concerts provide a unique escapist experience, and parrotheads want him to keep playing forever. As one of the most legendary music artists of the world, Jimmy Buffet is an icon who keeps on contributing to the music industry. If you want to see him live, get your tickets ASAP before they are sold out!