Veterans United Home Loans Amphitheater | Virginia Beach, Virginia
There's no doubt that the Freaks on Parade tour, featuring Rob Zombie and Alice Cooper, will be a blast for fans of hard rock music. This concert will take place at the state-of-the-art Veterans United Home Loans Amphitheater on August 30, 2023. Combined, the two are widely regarded as having the most awesome onstage theatrics in the business, in addition to a staggeringly huge catalogue of chart-toppers guaranteed to shock the city, so get ready for the best in "Shock Rock" entertainment. Don't wait too long to buy your tickets; they're going fast. Click the "Get Tickets" button and then follow the on-screen instructions to purchase yours.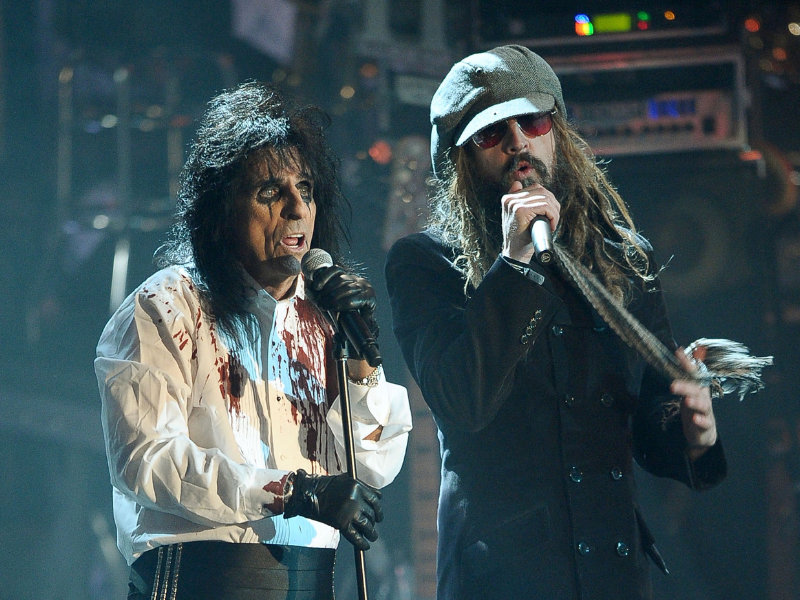 Rob Zombie, whose live shows often feature sci-fi and horror elements, has the entertainment industry groveling at his feet due to his extraordinary talents. Robert Bartleh Cummings entered the world on January 12, 1965, and he is best known as the lead singer of the heavy metal band White Zombie. Rob, who finds inspiration in the genre of horror films, combined the two to create a new spin on heavy metal that has fans going crazy.
After a rocky start, Alice Cooper eventually established himself as the genre's undisputed front-runner of "Shock Rock." Media attention was drawn to an unrehearsed routine involving Alice Cooper, a feather pillow, and a live chicken. The rest, as they say, is history, since he rode that wave to pioneer this style of metal. As the style progressed, his macabre and theatrical brand of rock is inspired by the shocking qualities of horror films, vaudeville, and garage rock.
Both artists are incredible to see perform live, and their extensive discographies of hit singles and honors in the music industry guarantee a show that will stay with you long after the final note has been played. When paired together, Rob Zombie and Alice Cooper create a terrifying dynamic that raises the stakes. Demand has skyrocketed since ticket sales began. Now is the time to get your hands on one before supplies run out. The best seats in the house are just a click away when you use the "Get Tickets" button, so do it now!