Veterans United Home Loans Amphitheater | Virginia Beach, Virginia
Are you ready to catch Rob Zombie and Marilyn Manson live?? That's right, these two ferocious metal acts are on tour, making their way to the Veterans United Home Loans Amphitheater on Friday 20th July 2018! This is not one to be missed – grab your tickets today while you have the chance!!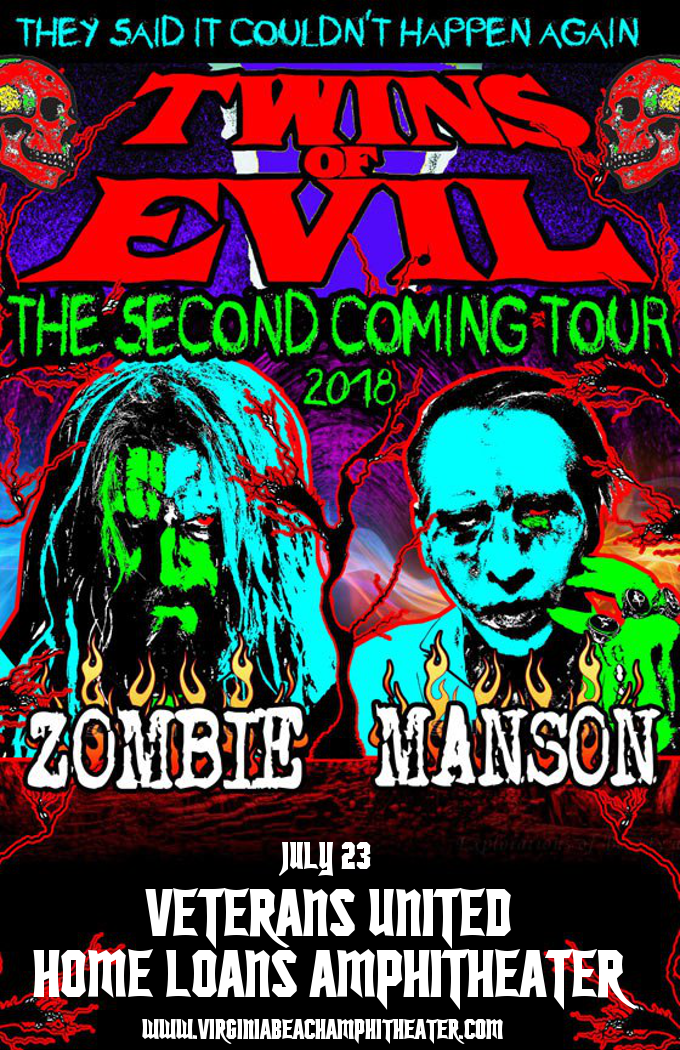 Marilyn Manson continues to tour with his 10th album, "Heaven Upside Down," which has drawn comparisons to his "Antichrist Superstar," era. As for Rob Zombie, he has confirmed work on a new album, and it sounds like it's going to be a pretty different record to anything he's ever done before. "What we did this time is he would come up with these hooks and lyrics and things like that to beats or to very, very simple guitar riffs," guitarist John 5 explained. "There was nothing in his way to write a great melody or a great lyric. So, then what I did is, he would say, 'Come on in the studio, and write around me.' And I'm telling you, man, it worked incredible…It's hard to describe. It's like trying to describe the color blue." There's no release date set yet, but it seems likely we'll be seeing new material from Rob Zombie live on July 20th!!
Well, what are you waiting for?? Hurry and get those tickets!!