Veterans United Home Loans Amphitheater | Virginia Beach, Virginia
One of the most influential and important names in popular music are coming to the Veterans United Home Loans Amphitheater. That's right, it's the band who brought you "Iris," and countless other hits – The Goo Goo Dolls!! Together with support from Phillip Phillips, the amazing winner of American Idol, they're on their third run in promotion of their latest album, the critically acclaimed "Boxes." Referred to as a "step forward in the band's extensive repertoire," by publications such as People and the Huffington Post, the album will come to life onstage with the Goo Goo Dolls' well-known thrilling live show on Friday 25th August 2017!! Tickets will sell out FAST so don't delay – get yours NOW while you still can!!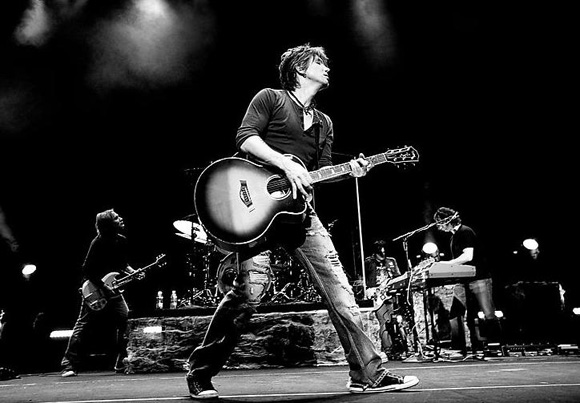 Known for the popularity of their hit song "Iris," the Goo Goo Dolls have had 14 top 10 radio hits, a record for any artist in the history of the Hot AC format, including "Name," and "Slide." They tour rigorously, performing in front of millions on extensive tours around the planet, maintaining a keen dedication and loyalty to their fans that has been their trademark since the beginning.
Known for his gorgeous warm, soulful vocal and down-to-earth guitar-led rock style, Phillip Phillips released his debut single "Home," in 2012 – to have it certified platinum FIVE times!! Since then, he has released two chart-topping albums and toured across the world. His first album, "The World from the side of the Moon," went platinum after hitting the number 4 spot on the Billboard Top 200, and two years later, saw further success with his album "Behind the Light," and its folk radio hit single "Raging Fire."
Don't miss out on your chance to catch these two incredible artists live – book your tickets to see the Goo Goo Dolls and Phillip Phillips TODAY!!