Veterans United Home Loans Amphitheater | Virginia Beach, Virginia
Choo! Choo! All aboard the hype, Train! The 2022 Summer AM Gold tour with Jewel and Blues Traveler at Veterans United Home Loans Amphitheater on Saturday, July 2nd 2022. Grab yourself some Train tickets, this is going to be wild, for the first time in five years there's some brand-new Train tracks! AM Gold, the new album, steams out of the tunnel this year, and you will have to be here to hear it live, along with the band's Grammy Award-winning hits, and a few surprise covers that will have to tapping your feet and singing along all night long.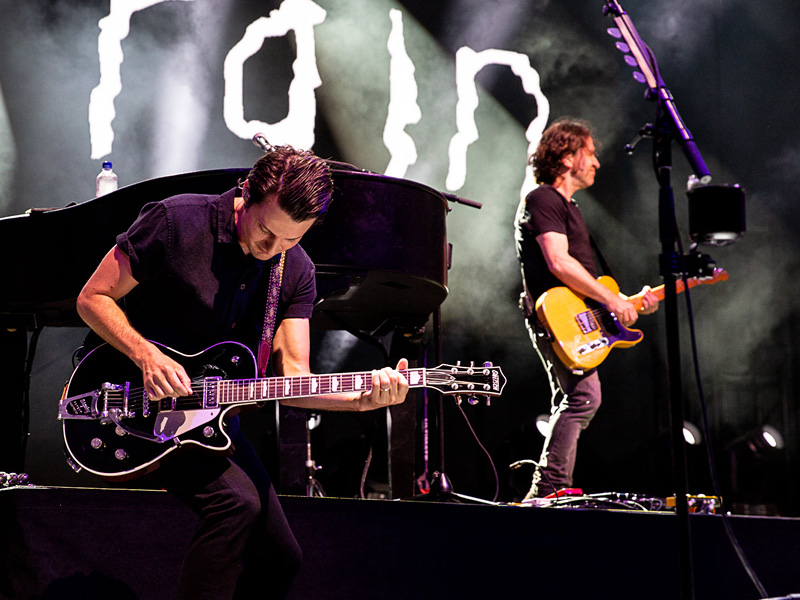 The brand-new album, AM Gold, drops on May 20th, and the new single "AM Gold" is out there now, it is Trains' first studio album in five years since "A Girl, a Bottle, a Boat" came out in 2017.
Formed in San Francisco, way back in 1993, Train is lead singer Pat Monahan, guitarist and singer Taylor Locke, bassist and singer Hector Maldonado, keyboardist Jerry Becker, drummer Matt Musty, and backing singers Sakai Smith, and Nikita Houston. They achieved mainstream success with their debut album, Train, in 1998 with the hit "Meet Virginia". Train's absolutely huge hit, "Drops of Jupiter (Tell Me)", is off the 2001 album, Drops of Jupiter, winning the band two Grammy Awards in 2002.
Singer-songwriter, musician, actress, and author, Jewel Kilcher, has received four Grammy Award nominations. But more recently, Jewel won the sixth season of The Masked Singer as the Queen of Hearts, and subsequently released the cover EP, Queen of Hearts, containing covers of all the songs she performed on The Masked Singer.
Blues Traveler's latest album, Traveler's Blues, was released in July 2021, and has been nominated by The Recording Academy for Best Traditional Blues album at the 2022 Grammy Awards. Currently, Blues Traveler comprises singer and harmonica player John Popper, guitarist Chan Kinchla, drummer Brendan Hill, bassist Tad Kinchla, and keyboardist Ben Wilson.